For more information, or to purchase Smart Vale solutions please contact our Smart Vale Support Team
email us on support@smartvale.com.fj or call us on +679 3319955 or mobile +679 9999021
Vist our Show Room today: Shop 1, 190 Foster Road, Walubay, Suva, Fiji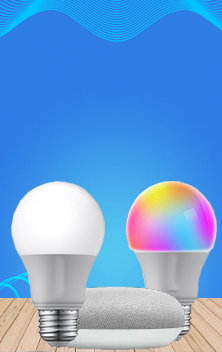 Smart Lights
Set the mood in your house with one of our Smart Lights.
Enjoy colourful colours or make that a white light, whatever the occasion a Smart Vale light can set the theme.
Save your power bill with our highly efficient LED lights.
Control your lights, anytime, anywhere.
Product Specification:
Rated Power: 10W + RGB
Rated Voltage: AC 100 -240V
WiFi Standard: 2.4GHz
Works with Smart Vale App
Smart Plug
Control your appliances with one of our Smart Plugs.
Turn your coffee machine on before you reach the office.
Schedule your water heater to come on and go off at set times.
Control your appliances, anytime, anywhere.
Product Specification:
Rated Power: 10AMP
Rated Voltage: AC 100 -240V
WiFi Standard: 2.4GHz
Works with Smart Vale App